The Tulip Hotel | Trentham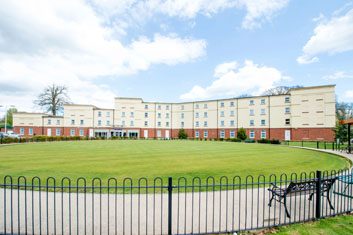 The Tulip Hotel | Trentham
Modern, stylish hotel, built as part of the Trentham Garden restoration project.
A modern, chic hotel attracting visitors to the £100 million garden restoration project at Trentham, Stoke-on-Trent.
The 122 room, four storey hotel was built to a very tight 48 week programme and delivered 'turnkey', 3 weeks early with zero defects. The well-appointed hotel features air-conditioned rooms, super-size walk-in power showers, satellite T.V. , Bibo bar, bistro and light, airy meeting rooms satisfying the requirements for the hotels 'simply meet' initiative.